11 Spring Valley Industrial Estate
Cooil Road
Braddan
Isle of Man
IM2 2QR
Assystem Technologies and its affiliates relaunch under a new brand. 18 months after taking over the operations of Assystem SA's Global Product Solutions division, and following a series of acquisitions in 2018 including SQS – an industry leading quality partner for digital business, the organisation becomes Expleo.
Expleo is a world-class partner in engineering services, quality and digital solutions for clients operating in the aerospace, automotive, defence, and financial services industries and transportation sectors. With c. 14,000 employees in 25 countries, Expleo has cutting-edge technical know-how and proven expertise in complex and critical systems. In 2017, Expleo achieved a turnover of around one billion euros.
With a team of c. 1,000 engineers, Expleo in the UK supports international and local customers with key expertise in Manufacturing engineering, Design and Development, Systems and Software engineering, In-Service, and Lifecycle Cost Optimisation activities.
Expertise has made Expleo a key partner of the world's largest industrial groups such as Airbus, Areva, Alstom, EDF, EADS, General Electric, MTU, Peugeot, Renault, Rolls Royce, Safran and Thales.
The Isle of Man office covers the Design and Stress Analysis of both Airframe and Interior structure. Some recent platforms worked on are; Eurofighter, Airbus A380, A400M, A320NEO and A350.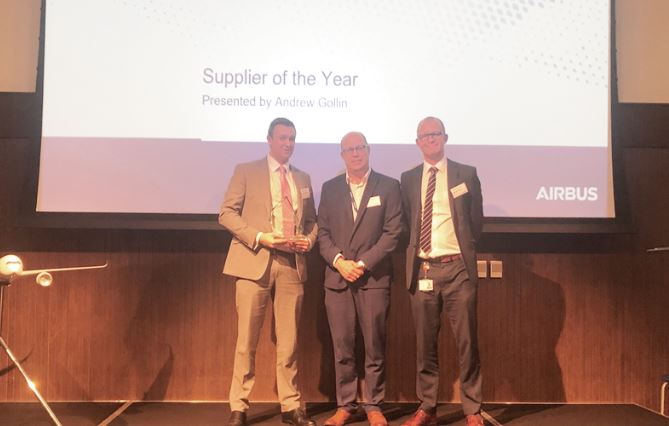 Expleo named Airbus Airframe Wing Engineering 'Supplier of the Year'
Expleo (member of the IOMAC), previously Assystem Technologies, has received recognition from Airbus Series Wing Engineering (ESW) for its contribution to the wing engineering of A380, A350 and Single Aisle (A320/A321) platforms. The ESW Airframe Wing Engineering 2018 'supplier of the year' award recognises the partner providing the best quality, agility, pro-activity and overall performance …